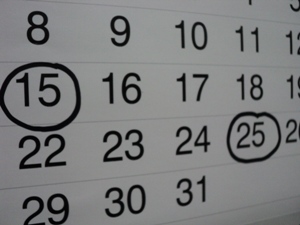 A: This is a question from Cathy.
Being asked to be interviewed is a special opportunity that not everyone can have.You should therefore give such invitations top priority. Asking for a reschedule is something you should try to absolutely avoid. Most employers and their recruitment personnel are very busy people and sometimes they follow a strict hiring schedule so asking for your slot to be moved will be inconvenient for them. In some cases, they may be in a hurry to hire so they may go for the next person who is available. There are also employers who will simply interpret your request as a lack of strong interest in applying even if this is not necessarily true.
I would like to point out though that there are also some employers who are very considerate and patient with applicants. Some of them are willing to reschedule interviews for applicants with very good reasons. In other words, you might just want to try to make a request. You might be lucky enough to get a positive response. Do remember though not to get your hopes up too much. You have to accept the possible consequences of missing an interview schedule.