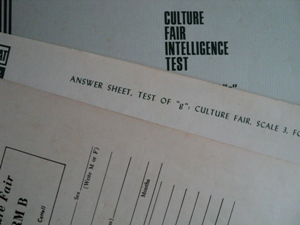 Do you ever wonder how employers pick the right persons for jobs? If you are new to the job hunting world, the days that you spend after you get the initial call from a prospective employer can be filled with anxiety. Often, anxiety can stem from wondering what will happen next. Find out how employers screen applicants on this two part series and what you can do to prepare.
Paper Screening
The first step for employers is to read your application letter and resume. These documents are your first real tools at giving a good image of yourself. Employers have different standards for paper screening. In general though they can look at the following elements:
Application letter– Most employers are not looking for perfect application letters but it often helps to have a grammatically accurate letter that is also formal and courteous. You should also present a brief but informative letter. Include such details as where you found out about the job vacancy, your educational background, your work experience and your contact details. Never go beyond one page.
Resume details– It is important to prominently display on your resume your work or academic experience that is related to the job vacancy. This is often the primary information used by recruitment specialists to decide whether to call you or not. They are looking for someone who has the right background to fill the position. Some employers may consider you even if you do not have the right related background. They may do so if you have excellent academic credentials or if your other background information reflect a good attitude, work ethics and motivation.
Transcript of records– Some employers will give equal applicant opportunity to individuals who do not have outstanding academic grades. There are however quite a few employers who may use academic grades as one basis for choosing applicants. They may look at your grades on subjects related to the vacant position or they may check if you have a number of failing grades. It still actually pays to take college studies seriously. Some employers however may disregard bad grades if you already have excellent work experience in other companies.
Exams
Exams and tests are often a source of tension for applicants. These pre-employment exams may be given before interviews or after the initial interview. There are many different kinds of exams and each employer would have a different set. Some general exams that you might encounter include:
English tests– Employers usually require applicants to answer sets of basic English grammar or comprehension questions. Some topics that might be included are subject-verb agreement, tenses, word definitions, detecting sentence errors, antonyms-synonyms, context clues, reading comprehension and the like.
Math tests– If basic English is around, basic Math shouldn't be far behind. Expect to encounter the four basic operations, fractions and possibly even basic algebra. Some exams may contain problem solving questions.
Intelligence tests– Real intelligence tests are standardized tests created by expert institutions. Some intelligence tests present questions on a variety of topics that may again include English and Math. Other intelligence tests however only involve non-verbal items that you would have to analyze. Non-verbal test sets may involve completing a series of figures, classifying figures and evaluating sets of figures. There is no way you can prepare for intelligence tests because they are intended to measure your current level of intelligence.
Projective tests– Most employers do not give projective tests but some may do so. These tests are supposed to reveal a part of your personality and unconscious motivations. In these tests you may be asked to draw figures like a person, a house, a tree and the like. Only individuals who have undergone formal studies on these tests are qualified to interpret them. One way to ensure that you present an accurate impression of yourself is to take the drawing task seriously. You are not however required to come up with perfect works of art.
Position-related tests– You may have to answer tests that are related to the position you are applying for. This is why it is important to match your academic background or work experience to the job you are applying for. Review some of the theoretical and practical concepts that may be related to the position you are applying for.
Personality tests– Many of these tests are long and may push your patience to the limits. They are however, very important tests because they may provide employers with clues regarding your potential responses to situations, general tendencies, general outlook or attitude and fitness for certain work conditions. What is important is to answer these tests as honestly as you can. There are no right or wrong answers and most likely, no standard personality test will paint you in a bad light.
The best way to prepare for pre-employment exams or tests is to get a good night's sleep and to eat good solid meals on time. You may consider reviewing some basic math, English and position-related concepts but do not over do it. You will only be driving yourself crazy by studying too much. Oh, and don't forget to go to the bathroom to take a pee (or more) before you take the exams.
Next week, we will cover the second part of this series. If you pass the first part of applicant screening, you have to face the second part which involves interviews, medical checks and background checks. Keep posted.