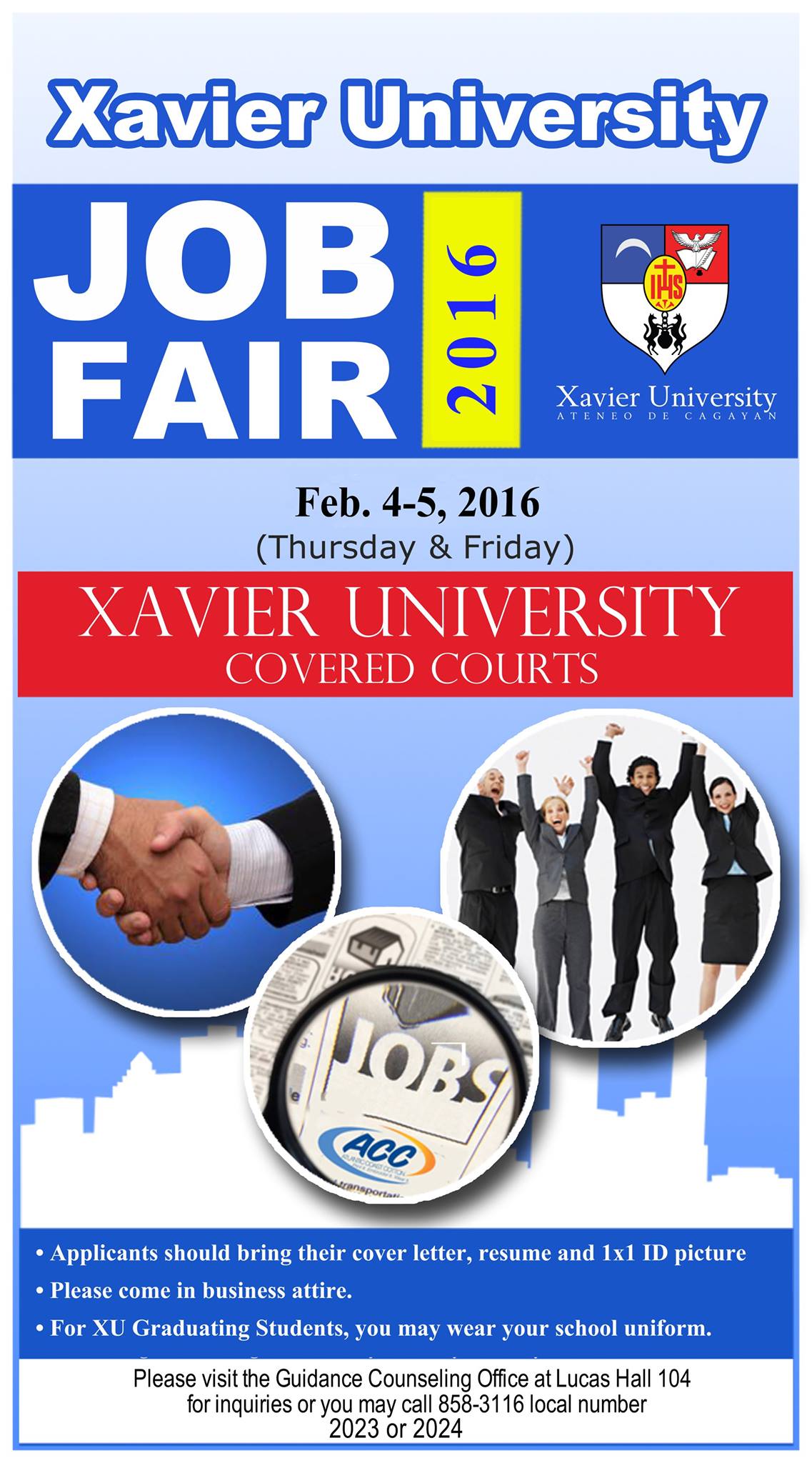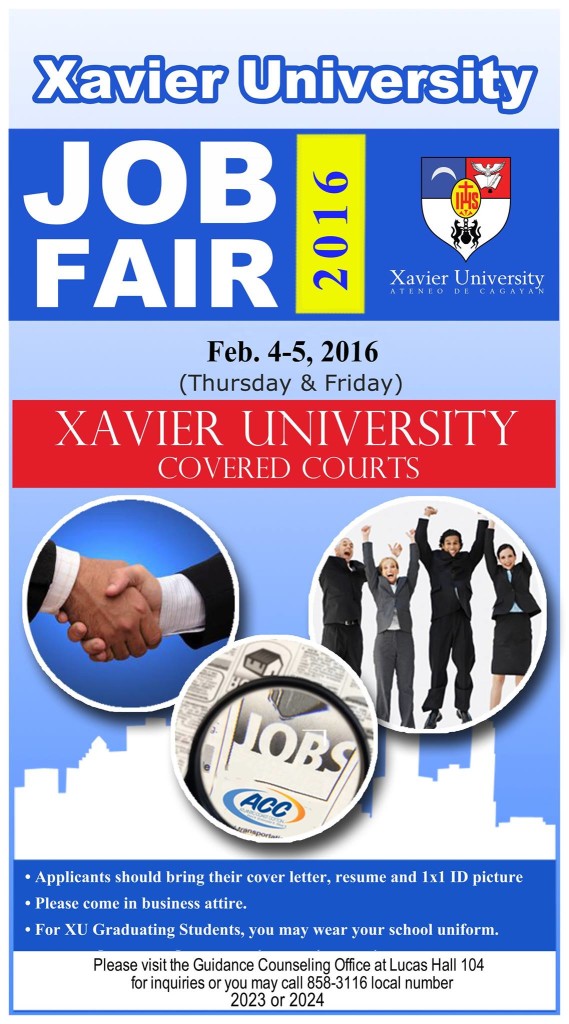 Good news to all job seekers in Cagayan de Oro out there and to the near provinces. On February 4-5, 2016 there will be a job fair  at Xavier University Cagayan de Oro. This is your chance to showcase your skills and find the right company that suit to your qualification. Come early and don't forget to bring the following:
Cover letter, resume and 1×1 ID picture
Come with business attire
For XU graduating students, you may wear your school uniform.
And most of all come with confident.. 🙂
See you at XU..