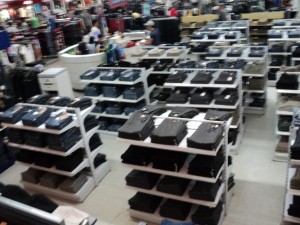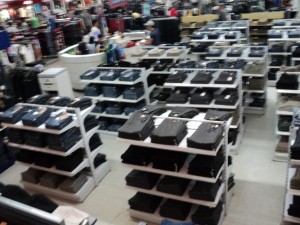 No day can be happier for applicants than when they get a call for an exam or an interview. Many applicants do not know though that the first impressions that they give recruiters help determine if they pass the first few levels of screening.
Many interviewers and potential employers assign points for appearance, neatness and appropriateness of attire. That is part of what they take note of as they sit across you writing as you answer questions. You may be able to boost your chances of getting a job if you dress correctly for an appointment with a potential boss. Here's what you should know about exam and interview clothes.
General Formula
There is a minimum general formula to follow when it comes to dressing up for an interview or exam. The safe minimum requirement for both males and females is plain or fine-stripped polos with short, long or 3/4th sleeves, slacks, belt (for men), closed shoes and dress socks. Women have an additional option to wear pin stripped pants or pencil cut skirts paired with dark hosiery.
Case to Case Basis
In many cases, you may have to return to an office for a series of interviews and exams. In these situations, clothing may become a costly concern. You may have only a few pieces of clothing that are good enough to wear on application screenings. The key here is to know when to wear your best clothes.
Before you submit your applications, take the time to rank your interview attire from the best to the least impressive. You can wear the lowest in rank to exams and when you are asked to drop by to submit requirements. Males can get away with khakis and polo shirts while females will look ok in plain colored blouses, non-fitting dark pants and closed flats. As much as possible, reserve your best pieces of clothing for interviews. These are when your appearance will be assessed.
You can also base your attire on the kind or type of company you are applying in. Small companies and call centers are not as strict as multi national companies when it comes to appearance.
Definite Fashion to Avoid
Even when you are applying in small companies though, there are some clothing options that should be avoided. These include jeans, shirts, multiple earrings, nose rings, loud colored polos and sneakers. Some call centers will not mind what you wear but some do so you should rather not take the risk with traditionally inappropriate interview clothing.
Non-Clothing Details
Your clothes aren't the only things that interviewers notice. They also take note of other non-clothing details. Make sure that you have clean teeth, combed hair, trim nails and clean skin. This is the time to use a moisturizer, deodorant and mild-scented cologne. For women, it is always best to go for light make-up and to have trim nails that are plain or clean or that have clear or uncolored polish. Males should go for a smooth shave or trim facial hair and should limit the use of hair gel with a preference for less spiky hairstyles.
Your appearance is one factor that can impress a potential employer. Do remember though that your abilities and the way you answer questions matter even more. Make sure to pay attention to these factors too when you prepare for an exam or interview.