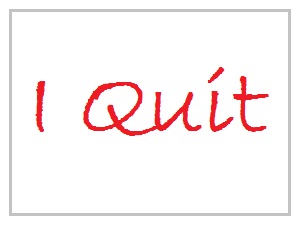 A: This is a question from one of our readers, RR.
If you're asking if its okay to resign, the simple answer is that no one can stop you if you want to go. Although employers can appeal to you to stay, any probationary or regular employee has the right to resign from a job for any reason.
Whether it is advisable to leave after only three months of work is another story entirely. There is a possibility that other future potential employers may not look positively at such a short employment history. It is unavoidable that some may think that there is something wrong with you that's why you cannot stay long in a job. Although this may not be true, you can't do anything about how employers or recruiters think.
Before you resign from work, make sure you make a careful assessment of why you want to do so. If your reason is because of office politics or conflict with bosses and co-workers, remember that there will always be intrigue, conflicts or difficult relationship conditions in most companies. If you also have an issue over quality of benefits or working conditions, keep in mind that it isn't easy to look for ideal companies or for work for that matter.