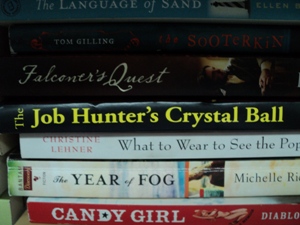 A: One of our readers recently posted a comment on the chat box. She was wondering how to find her career. I'll try my best to shed some light on this.
There are a couple of things you might want to check out when you're on the verge of establishing your career. Among these are your interests, aptitude, educational background and experience. Ideally, to find a good career, these should be in line with each other. What this means is that, you should have finished a course and obtained a job in an area that you are interested and skilled in.
In reality though, a perfect alignment of these factors is not always possible. You may have completed a course you're not interested in or you may have gotten your first job experience in a completely unrelated field. In these cases, my grandfather, who was a career counselor, suggested that you should at least try to begin a career in a field that you are interested in and that you have an aptitude for.
What he meant by this piece of advice is that you should try to apply for jobs that you are interested in and that you have matched skills for. Your interest in a job will make it a lot easier for you to stay motivated. If you have matching skills or aptitude, then you will find it easier to complete work tasks.
That said, you should also look at the reality of employment in the Philippines, Misamis Oriental and Cagayan de Oro. To be brutally frank, jobs are in short supply. Applicants hardly have the luxury of being able to cherry pick among the options for positions that they like or are skilled in. The best course of action if you can't find what you really like to do is to apply for a job that fits your educational qualifications or your initial work experiences.
You may not like the options available to you but you may get accepted because of your qualifications. Don't stress too much about not getting what you want. Treat this as a stepping stone to future career advancement. Do your job even if you aren't really crazy about it and do it well. In the future, you might just find new doors of opportunities opening up for you because of your excellent work performance.