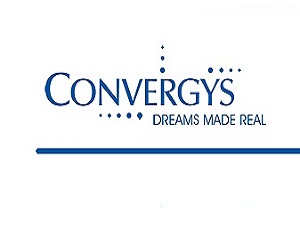 I was on my way to Cogon when I saw a banner announcing a Job Fest by Convergys. Details of the event are as follows:
Gloria Maris Hall, LimKetKai Mall
December 28 to 30, 2011
10am to 5pm
Place of assignment for successful applicants will be at Makati City.
Relocation packages will be offered.
Premium items will be given away plus a chance to win a BlackBerry Curve
General Requirements:
At least completed 2 years of college preferably a Computer related course
Excellent communication skills in English
Basic computer operations knowledge
An ability to handle irate customer situations effectively and empathize with customer with a courteous voice tone
An ability to deliver information at customer's knowledge level in an understandable manner
An ability to apply a logical problem solving approach to resolving customer problems and inquiries
Strong interpersonal skills and ability to think independently and follow through effectively
Dependability, keen on details and has strong customer service orientation
Applicants should be Filipino citizens or hold relevant residence status
Applicants must be willing to work in MAKATI
Fresh graduates/Entry level applicants are encouraged to apply
Please note that I am not certain whether the event will push through or not in light of the recent calamity that has ravaged Northern Mindanao. Any readers with direct information on the status of the event may post in the comment section below.